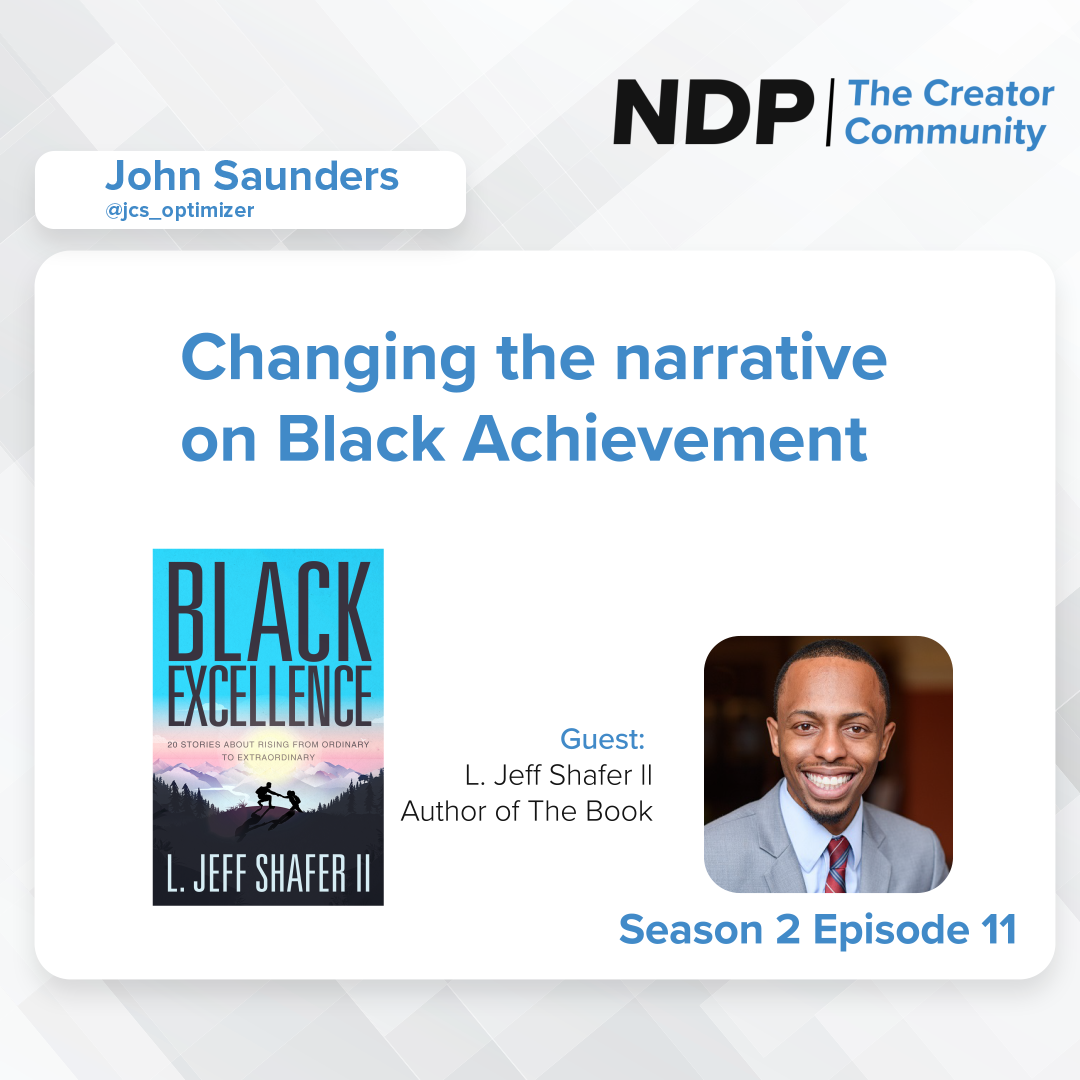 On this episode of the Creator Community, we'll meet Jeff Shafer, a CPA, an attorney at one of the largest law firms in New York City,  a recent first time father and now author.
We'll follow Jeff's journey of goal setting, a relentless focus on learning and discover no matter how many designations he puts behind his name, how he is still underestimated, for the color of his skin.   Jeff is very clear he is not a victim.  His goal is to change the narrative on black people across the globe. 
In his new book, Black Excellence, he celebrates 20 amazing black men and women that have worked to change this narrative as well and created tremendous success for themselves and their families.  Check out the show!